About Us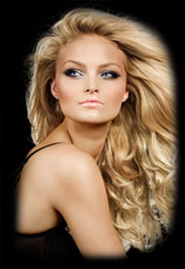 Fake It Hair Extensions on the Gold Coast and in Inglewood was established in the year 2000 when the founder, Jayne Lee (an avid hair extension wearer for many years) had become so disillusioned with the industry as a consumer, in regards to pricing, quality of hair and quality of workmanship performed on her, that she decided to do something about it.
Jayne recognised the huge potential for someone in the field to be honest, reliable and possess expertise in their craft, something that was definitely amiss in the hair extension industry. Armed with her hairdressing background, she enlisted the services of an international hair extension artist to the stars and was trained and educated one-on-one in all aspects of hair extension artistry, including origin and sources of hair, different qualities of hair available, getting the best out of how the hair will wear over time, many methods of application, and how to avoid any damage to your natural hair.
Jayne's services were complimentary to all her clients for the first year, as she wanted to know 100% without a doubt that she had perfected her technique, and could offer her clients the best hair extensions service money could buy.
Jayne offers a professional service with the best product knowledge in the industry, and her aftersales service and free maintenance is unsurpassed by her competitors.
Jayne is the sole owner and operator of Fake It Hair Extensions, and can be relied on for genuine honest, service price and advice.
Jayne offers a mobile service but you are welcome to visit her at Robina on the Gold Coast (close to Burleigh, Broadbeach & Surfers Paradise) or now in Inglewood (close to Warwick, Goondiwindi, and Stanthorpe).

And girls remember;- "It's quicker to fake it"